NEWYou can now listen to Fox News articles!
Former President Trump threw his support behind Republican Doug Mastriano for Pennsylvania governor just three days before the primary election, citing Mastriano's efforts to go after the 2020 election "theft."
Mastriano, a state senator and retired U.S. Army colonel, already was leading the pack of GOP candidates, and Trump's endorsement is likely to cement his advantage over former GOP Rep. Lou Barletta, former federal prosecutor Bill McSwain and businessman Dave White in Tuesday's GOP primary.
KATHY BARNETTE SOARS IN PA ELECTION POLLS, GRABS MAJOR OUTSIDE SUPPORT IN GOP SENATE PRIMARY
Trump endorsed Barletta for the 2018 Senate race where he lost to Democratic Sen. Bob Casey.
"There is no one in Pennsylvania who has done more, or fought harder, for election integrity than state Senator Doug Mastriano," Trump said in his endorsement statement Saturday. "He has revealed the deceit, corruption, and outright theft of the 2020 presidential election, and will do something about it."
Mastriano floated a plan to overturn Trump's 2020 loss to now President Biden, and was at the U.S. Capitol when it was stormed on Jan. 6, 2021, by right-wing extremists aiming to disrupt congressional certification of Biden's Electoral College victory.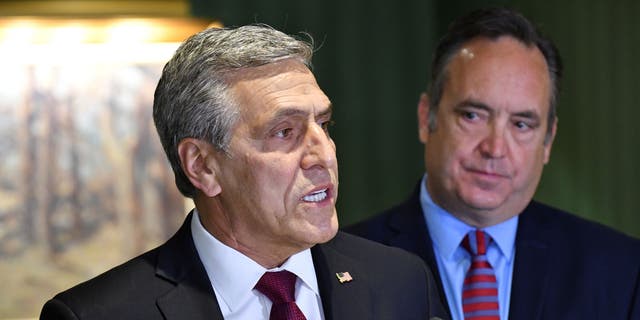 Some GOP leaders in Pennsylvania have fretted that Mastriano is too far right to win in a general election, including his peddling of unsubstantiated claims that widespread fraud marred the 2020 election. Mastriano earlier this week said the…
Click Here to Read the Full Original Article at FOX News : Politics…