In the largest handgames gathering in years, 36 teams have traveled from across the N.W.T., Yukon and British Columbia to compete in the $100,000 Yellowknives Dene First Nation handgames tournament. 
Jessica Sangris, language and culture coordinator for YKDFN, said she was proud to see her community pull off the large-scale event.
"We have not been able to gather like this since the pandemic started. To me right now, seeing all of the people gather, all the smiling faces, seeing people you haven't seen for years — that's the funnest part," she said.
Every night until Friday, Dettah is hosting handgames players, holding a carnival for kids and putting on cultural events in the community, ending every evening with a drum dance under the midnight sun. 
Sangris said she's seeing Elders she hasn't seen for a long time, and that it's the community's first year putting on a tournament of this size. 
Hundreds of spectators came to the community, filling the bleachers.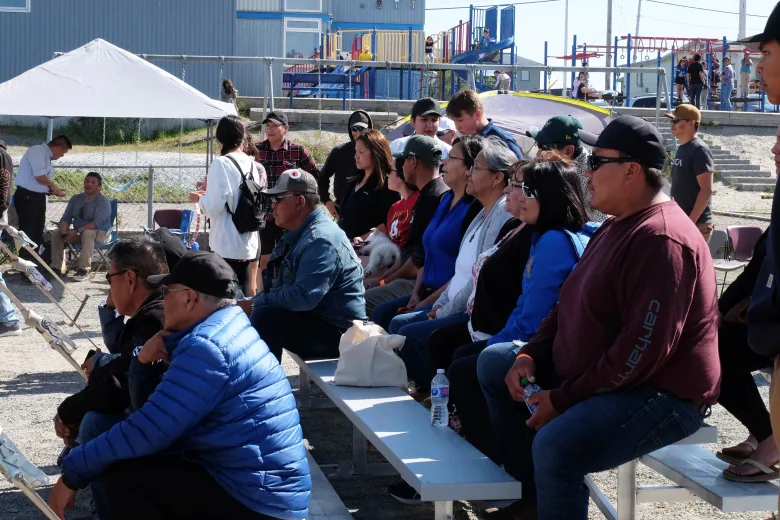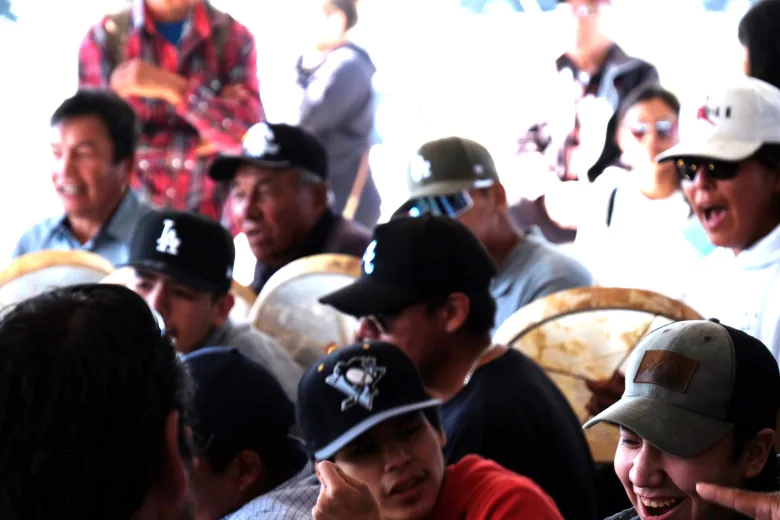 The handgames have brought many people into the community, which usually has a population of a few hundred people.
"To see my community be able to come together and pull off a massive event like this — it's awesome," Sangris said.
The tournament was originally scheduled for last summer but was cancelled because of COVID-19 outbreaks in the territory. 
During the day, there are two games running at once, as well as cultural and language activities, translation services, a sewing area and programming with the Dechinta Centre for Research and Learning.
Sangris thanked every person who had a hand in putting the event together. 
"The most rewarding part is watching the hand games and hearing the drumming. It gets my heart going and I love it. Seeing my community all come together and work like this is really magical to me," said Sangris.