NEWYou can now listen to Fox News articles!
The U.S. Supreme Court on Friday overturned the landmark Roe V. Wade ruling that had stood in the country for nearly 50 years. 
The 1973 decision had provided a constitutional right to abortion, and the bombshell vote won the support of five of the court's six conservative justices. 
Associate Justice Samuel Alito wrote the majority opinion, joined by Justices Clarence Thomas, Neil Gorsuch, Brett Kavanaugh and Amy Coney Barrett.
SUPREME COURT OVERTURNS ROE V. WADE IN LANDMARK ABORTION DECISION
Thomas first voted to overrule Roe V. Wade three decades ago. 
Alito said in the majority ruling that Roe was "egregiously wrong from the start," with its reasoning "exceptionally weak." 
He said the decision has had "damaging consequences." 
"We hold that Roe and Casey must be overruled. The Constitution makes no reference to abortion, and no such right is implicitly protected by any constitutional provision, including the one on which the defenders of Roe and Casey now chiefly rely — the Due Process Clause of the Fourteenth Amendment," he said. "That provision has been held to guarantee some rights that are not mentioned in the Constitution, but any such right must be 'deeply rooted in this Nation's history and tradition' and 'implicit in the concept of ordered liberty.'"
READ ALITO'S FULL OPINION IN SUPREME COURT'S DOBBS V. JACKSON WOMEN'S HEALTH RULING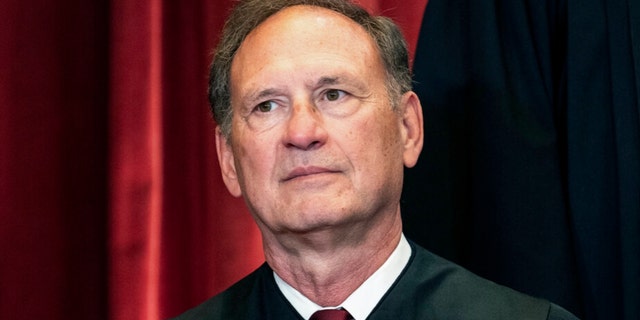 "It is time to heed the Constitution and return the issue of abortion to the people's elected representatives," Alito said. 
The vote was 6-3 to uphold the Mississippi law, but Chief Justice John Roberts didn't join his conservative colleagues in overturning Roe V. Wade. He said he would "take a more measured course." 
Click Here to Read the Full Original Article at FOX News : Politics…