ALONA MAZURENKO — FRIDAY, 23 SEPTEMBER 2022, 09:19
Pavlo Kyrylenko, Head of the Donetsk Oblast Military Administration, has reported that seven civilians were killed in Donetsk Oblast on 22 September as a result of Russian attacks.
Source: Kyrylenko on Telegram
Details: Kyrylenko said that the Russians killed seven civilians in Donetsk Oblast on 22 September: three in Bakhmut, two in Toretsk, one in Chasiv Yar, and one in Klishchiivka. Another 17 people had been injured.
He also said that it remains impossible to determine the exact number of casualties and fatalities in Mariupol and Volnovakha.
Nineteen people, including two children, were rescued from a nine-storey building destroyed by the Russians in Toretsk.
On the evening of 22 September, Russians hit a residential building with a rocket. In one section of the apartment building, floor slabs from the eighth down to the sixth floors collapsed due to the strike.
We have launched English Twitter! Follow us!
Kyrylenko noted there had been no significant human casualties due to the fact that the vast majority of the building's residents had evacuated: 10 of the 53 apartments remained inhabited.
Therefore, he said, the consequences of such a heavy strike can be considered minor: only one person was injured.
The Head of the Donetsk Oblast Military Administration has urged residents to evacuate.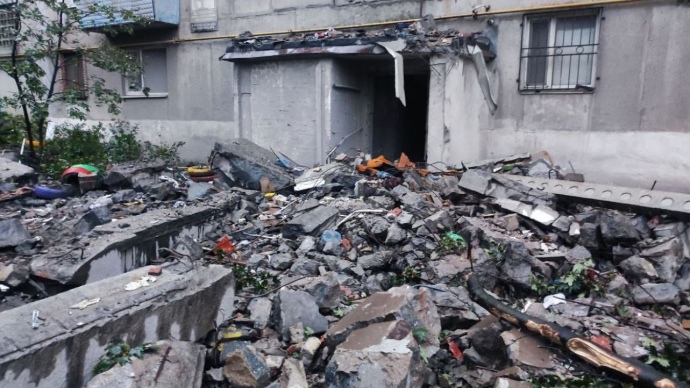 Journalists fight on their own frontline. Support Ukrainska Pravda or become our patron!
Click Here to Read the Full Original Article at Ukrainska Pravda…