For some people, the holidays are all about relaxing at home. If you have extra time on your hands, do yourself a favor and organize your messy photo collection. Tap or click to see how I get the job done.
Are you visiting family? Look for your favorite old photos hanging on their walls or tucked away in albums. Tap or click for an app to scan them without any glare.
And if you laughed at the words "extra time," I'm here for you, too. Here are a handful of simple ways to get through the holidays with a smile on your face.
Stop arguing about when to leave
The classic holiday battle: What time should you leave the house to get to your destination on time and avoid traffic?
Stop guessing and let traffic-predicting algorithms make your drive easier. Google Maps and Apple Maps offer options to help you plan your trip. 
PROTECT YOUR PRIVACY, YOUR CELL PHONE NUMBER AND EMAIL ADDRESS
You can get a pretty accurate traffic forecast for a future date based on what the conditions are like on that day and time. Then you can fine-tune your departure time to find the ideal time to hit the road.
Here's how to set a planned time and date for a trip in Google Maps:
Open Google Maps and tap on the Search here field.
Enter a destination and select it from the results.
Tap Directions and then tap the three-dots button to the right of the Your location field.
Tap Set depart or arrive time.
Select Depart at and enter a date and time, then tap Done. You'll get various route options and details such as time and distance.
Select a route and tap Start.
Tap or click here to find out the best time to leave based on when you want to arrive — and steps to do both in Apple Maps.
Keep an eye on your luggage
Losing your bag on a flight is a drag, and it's even worse when you have gifts tucked in your bag. Knowing where your suitcase is is easy as long as you have a tracker inside.
Apple AirTags are quarter-sized trackers that use Bluetooth from other iPhones to determine where they are. You can see the location of every AirTag associated with your account using the Find My app.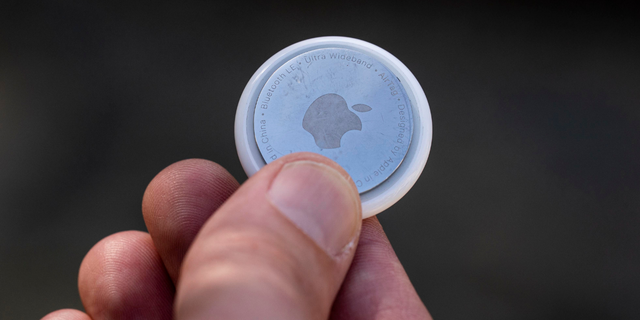 Tile trackers work similarly and are a good option for Android users.
It's a good idea to throw one in your checked baggage. This way, you can see whether your bag makes it…
Click Here to Read the Full Original Article at FOX News : Tech…