The fatal shooting of five people at an LGBTQ nightclub in Colorado Springs on November 19 by 22-year-old suspect Anderson Lee Aldrich, a reported member of the Church of Jesus Christ of Latter-day Saints (LDS), is something that Mormons were "afraid" would happen for some time, members of the religion's queer community told Newsweek.
"Everyone in the queer Mormon community was afraid something like this would happen because the dangerous rhetoric of Mormon leaders, combined with a highly armed population, is volatile," excommunicated Mormon feminist-activist and human-rights lawyer Kate Kelly said.
"As a former Mormon missionary, I recognize a clear connection between the murderer's actions and the church's teachings," Kelly said.
"In the Book of Mormon, there is a very clear story about how it's permitted—necessary even—to kill if that person would lead others to 'unbelief.' Nephi 4:13 clearly states, 'Behold the Lord slayeth the wicked to bring forth his righteous purposes.'"
In a statement to Fox13 on Monday, a spokesperson for the LDS Church said the alleged shooter at Club Q was on the membership roll but "had not been active for some time."
The spokesperson added: "The senseless act of violence in Colorado Springs is of great sadness and concern to us. We are greatly troubled by any violence in our communities and condemn most especially violent acts that are the result of intolerance against any of God's children."
The spokesperson said it was "problematic" to blame Mormons for the action of a person who "did not exhibit signs of believing or associating with members of the Church."
The LDS Church, traditionally hostile to the LGBTQ community, has been making positive reforms in favour of gay people. In 2016, the church opened its doors to LGBTQ individuals. Three years later, it repealed a 2015 rule banning baptism for children of gay parents and saying that same-sex marriage should be punished with the expulsion from the church.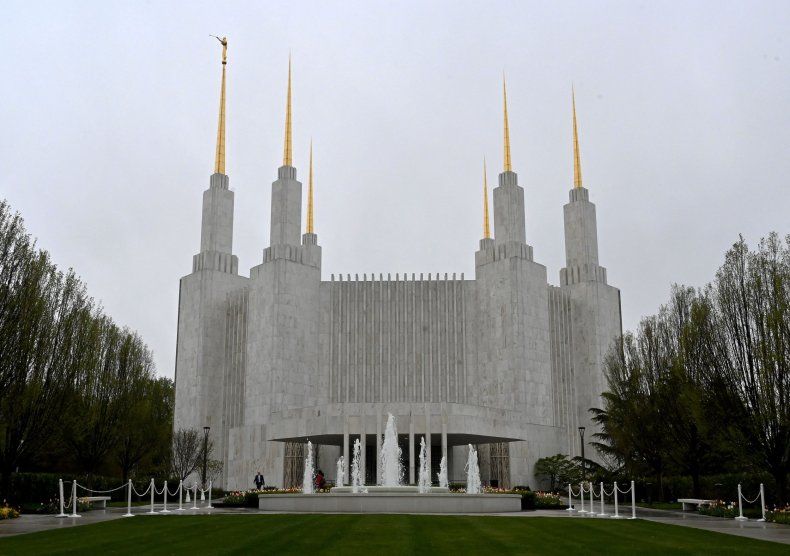 Click Here to Read the Full Original Article at Newsweek…