The Peugeot 408 was a good car – it didn't excel in any department specifically but it was good. It had tons of room, it was comfy as a sofa, it was quiet and it depreciated faster than Twitter's workforce. You could buy a 2-year model with less than 50,000 km for less than half of its original price. Despite that it didn't sell in huge numbers and was updated in 2018 and is still sold in China after yet another facelift in 2022.
This isn't the Peugeot 408 though – despite technically actually being a Peugeot 408. This is the Dongfeng Fukang ES600 and it has just been launched in China at a starting price of just over $23,170. And it is electric and it has a swappable battery.
Fukang is a brand owned by Dongfeng-Citroen joint venture that was formed between PSA and Dongfeng way back in 1992. Fukand used to release Citroen models in the Chinese market but its recent sales performance is less than exciting – 5,627 vehicles sold in October under Citroen name is nothing to be cheerful about.
This ES600 is not the first electric version of one of the PSA vehicles, the company sells Fukand e-Elysee which is an electric model of the Citroen C-Elysee. The ES600 joins its gas-powered sibling that was introduced in March of this year.
The exterior is Peugeot 408 with new badges, the interior skips even on that detail and proudly wears the Peugeot logo on the steering wheel. There is a new, largish screen in the center console and the rotary gear selector gives the game away – this is an electric car.
The performance of the Fukang ES600 is on par with the old 408 – 150 hp powering front wheels and 0 to 100 km/h in 10.7 seconds feels right at home, in the warm arms of Peugeot 408. The battery has 51 kWh capacity and is produced by CATL. CLTC approved range is 410 km but there is a bigger battery option – 53.6 kWh with 430 km of range but that option is not swappable.
Fukang ES600 can swap its batteries at the EVOGO and Aulton swap stations which are popping up in new locations around China faster than mushroom after rain. Dongfeng is a partner at Aulton New Energy and CATL, which supplies the ES600 with its battery, owns the EVOGO network.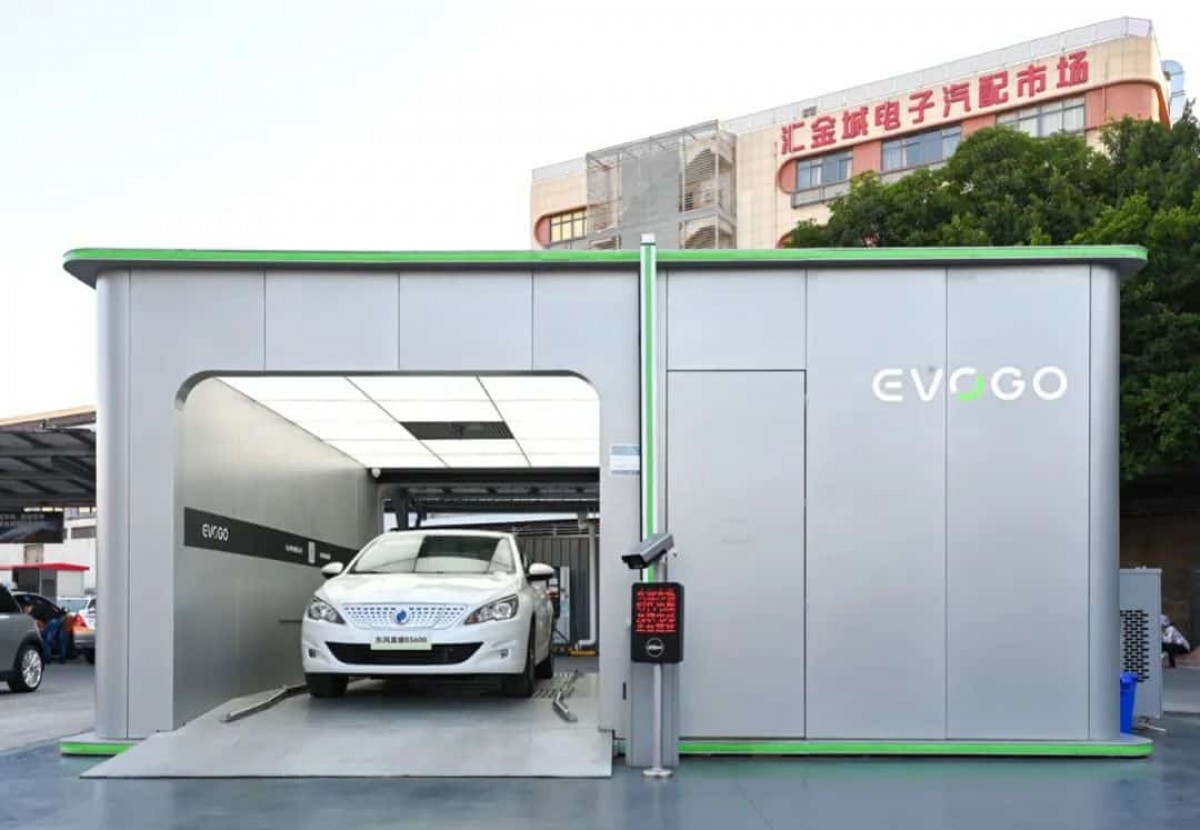 The Chinese automotive market is a very different place, seeing the 8 year old design getting new technology fitted in and being given probably another 4, maybe 5 years of life is a good thing. May not be pretty but the costs saved on design and development of a new car are passed on to the…
Click Here to Read the Full Original Article at ArenaEV.com – Latest articles…