Sen. Raphael Warnock, D-Ga., was working as a youth pastor of a New York City church when it hosted Nation of Islam leader Louis Farrakhan.
From 1991 to 2001, Warnock served as youth pastor for six years and then assistant pastor for four years under the Rev. Calvin O. Butts at Abyssinian Baptist Church in Harlem, several years before he went on to lead the same Atlanta church where Dr. Martin Luther King Jr. preached: Ebenezer Baptist Church.
On Aug. 5, 1995, when Warnock was still a youth pastor, the church held a town hall meeting for discussion on Farrakhan's forthcoming Million Man March to Washington, D.C., that October, the New York Beacon newspaper reported at the time. 
Farrakhan reportedly sat on the Aug. 5 panel at Abyssinian along with other march organizers, including the Rev. Benjamin Chavis and radio host Bob Laws. Attendees reportedly included the late Black nationalist Queen Mother Moore and the late Black Panther and Nation of Islam leader Khalid Muhammad.
WARNOCK'S FORMER CHURCH REPEATEDLY HOSTED ANTISEMITIC, BLACK SUPREMACIST PROFESSOR
According to the Beacon's reporting at the time, Muhammad had just been reinstated by Farrakhan as a minister in the Nation of Islam more than a year after calling Jews "bloodsuckers" of the Black community. Farrakhan had previously demoted Muhammad over the "tone" of his speech but acknowledged the "truths" in it, the New York Times reported at the time.
During Farrakhan's 1995 event at the Abyssinian church, the Beacon reported, Butts gave the opening prayer before Chavis told the crowd, "People from all over the country are talking about the march."
"Some gang members on the West Coast are even performing military drills in the streets in preparation for that day," he reportedly said.
According to the report, "The attraction of the night was none other than Farrakhan, who electrified the crowd as he outlined the activities and goals of the March. Explaining how America is shifting to the 'conservative right, not the righteous right,' the Muslim leader said that the March will gain for the Black man, respect and advancement in the world by uniting themselves into a brotherhood to make demands on America for what is theirs. 'You are not free if you still have to beg your enemy for what is yours,' he said."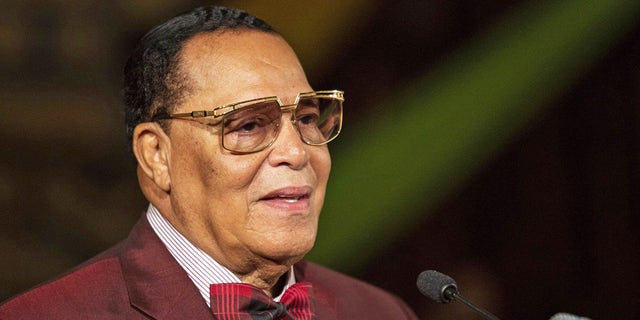 Click Here to Read the Full Original Article at FOX News : Politics…