A terminally ill Florida man apparently asked his wife to shoot him in his Daytona Beach hospital bed, and she agreed, according to local police, who arrested his wife at the scene on Jan. 21.
Volusia County authorities have charged Ellen Gilland, 76, with one count of premeditated, first-degree murder and three counts of aggravated assault with a deadly weapon after she allegedly shot her husband of more than 50 years, Jerry Gilland, to death.
Recently released police-worn body camera footage shows Dayota Beach police arresting Gilland at AdventHealth Daytona Beach.
"Drop the gun!" officers tell her repeatedly from the hospital hallway.
FLORIDA WOMAN WHO REPORTEDLY SHOT, KILLED TERMINALLY ILL HUSBAND AT HOSPITAL CHARGED WITH MURDER
One officer observes that she is "sitting right beside the bed" in her husband's hospital room.
FLORIDA POLICE SAY WOMAN SHOT TERMINALLY ILL HUSBAND AT HOSPITAL
Another officer can be heard trying to get Gilland to talk and drop her firearm: "Tell me what's going on. I don't want to hurt you. We don't want to hurt you. Tell me what's going on. Just talk to me. Talk to me. What's going on? Why can't you drop the gun?"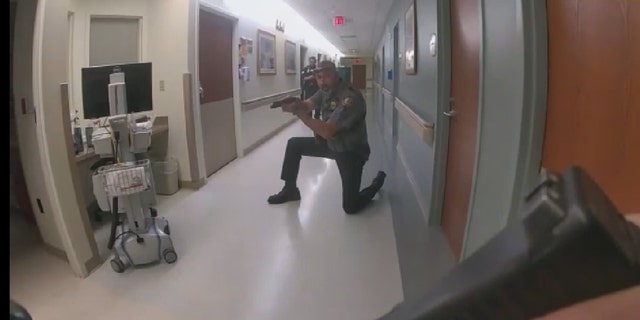 Police negotiated with Gilland for four hours before eventually using a flash bang and taser to get the 76-year-old woman drop her weapon, according to FOX 35 Orlando.
Daytona Beach Police Chief Jakari Young said during a Sunday press conference that Gilland was "already in a depressed state" due to her husband's illness "and knowing that the end was near" when she allegedly shot him, FOX 35 reported.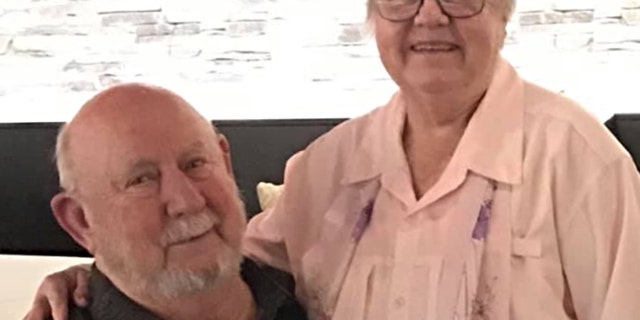 "They had a conversation about it, and they actually planned this approximately three weeks ago that if he continued to take a turn for the worst…
Click Here to Read the Full Original Article at FOX News : U.S.…