A South Carolina judge on Tuesday approved a settlement agreement between members of the Murdaugh family and victims of a deadly 2019 boat crash on the Murdaughs' boat.
Earlier this month, the family of 19-year-old Mallory Beach, who died aboard the Murdaughs' boat during the accident, reached a settlement with Buster Murdaugh, 26, the only living son of disgraced South Carolina lawyer Alex Murdaugh, 54, as well as the estate of Alex Murdaugh's deceased wife, Maggie Murdaugh. Alex Murdaugh is accused of murdering his wife Maggie, 52, and son Paul, 22, in June 2021.
While the Beach family is "pleased" with Judge Daniel Hall's ruling, they do not feel it was the "best decision given the circumstances," Beach family attorney Mark Brandon Tinsley told Fox News Digital in a statement. It was, however, "the only decision for all who had any real interest," he said.
"We also believe the ruling will help give some closure to the people who so desperately deserve it," Tinsley added.
MURDAUGHS REACH SETTLEMENT WITH FAMILY OF MALLORY BEACH, WHO DIED IN FATAL 2019 BOAT CRASH
The two remaining defendants in the case were Alex Murdaugh and Parker's Kitchen, a convenience store where Paul Murdaugh, who was then underage, is believed to have purchased alcohol for the boating excursion. Hall finalized the settlement on Tuesday.
JURY SELECTION FOR ALEX MURDAUGH TRIAL BEGINS MONDAY IN SOUTH CAROLINA DOUBLE SLAYING
Mallory Beach died during an allegedly booze-fueled boating trip along the South Carolina coast in the Murdaugh family's boat, which Paul Murdaugh was driving at the time, before it crashed into a bridge near Parris Island, sending several passengers flying overboard.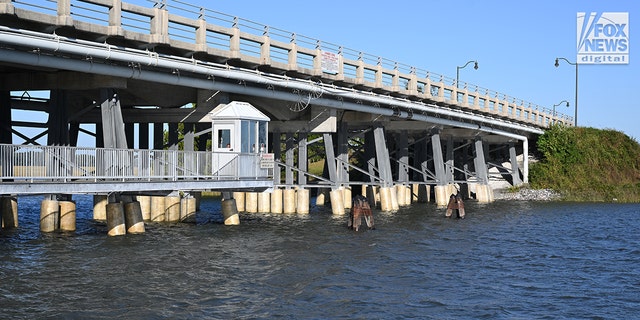 Beach never made it out of the water that night, and her body was found eight days later, about five miles from the crash site.
Click Here to Read the Full Original Article at FOX News : U.S.…