FIRST ON FOX: House Democratic Whip Katherine Clark appears to have scrubbed an anti-police article from her official website ahead of taking the number two position in the lower chamber for House Democrats.
Fox News Digital has learned that Clark, the second most powerful Democrat in the House, appears to have taken down a link to a Boston Globe article supporting the radical ideology from June 2020 before she took the House minority whip spot.
The article, titled, "Defund the police makes some Democrats uncomfortable. That's the point, activists say," was posted on Clark's official website under her "In the News" section where it remained from June 2020 before disappearing sometime after December 9, 2022.
TOP HOUSE DEM ADDRESSES VIOLENCE AGAINST POLICE AS NONBINARY CHILD PLEADS NOT GUILTY TO ASSAULT ON COPS
The House Democratic whip's current website does not have the article posted on it.
In the article, Clark defended the Democrats' 2020 police reform bill that did not defund law enforcement, the Justice in Policing Act, as "a beginning, not an end" and that it is worth exploring "how we allocate our resources to move police from being a culture of being warriors to being guardians."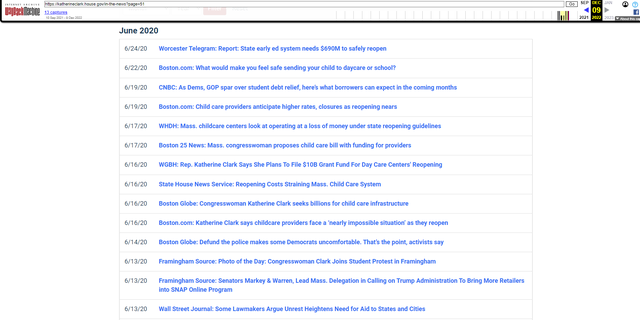 Clark's office did not immediately respond to Fox News Digital's questions on the apparent scrubbing of the article and if the apparent scrubbing had anything to do with her becoming the House Democratic whip.
The House Democratic whip's office appears to have added the link back to the website after this article's publication.
HOUSE DEMOCRATIC LEADER'S NON-BINARY CHILD ARRESTED IN ANTI-COP…
Click Here to Read the Full Original Article at FOX News : Politics…