It is no longer a rumor, earlier today we shared leaked information about the updated Polestar 2 and now the company went out and confirmed all the information and added some more details. The 2024 Polestar 2 is shaping up to be a really competitive electric car.
Following Volvo and its switch to RWD in XC40 and C40 Recharge, Polestar is rearranging the single-motor models to rear-wheel-drive as well. That alone helps extend range and should improve vehicle dynamics, making for a better driving experience.
The company upgraded the electric motors and inverters at the same time, which also explains longer range. Inverters are silicon-carbide now and the motors are newly developed permanent magnet items. The power increase is significant with the output now sitting at 220kW instead of 170kW. Similarly, the torque has gone up from 330Nm to 490Nm and as a result even the entry model sprints from 0 to 100 km/h in just over six seconds.
The dual-motor models have also had a lot of work done to them it turns out. The entire drivetrain has been reworked and with a new electric motor at the back the car offers rear-wheel-drive bias but with the added front traction when needed. The power output has only gone up by 10kW to 310kW in total, but the torque is up by 80Nm at 740Nm. That's a big shift and with power mostly coming from the rear, sitting behind the wheel of the new Polestar 2 is bound to be lots of fun.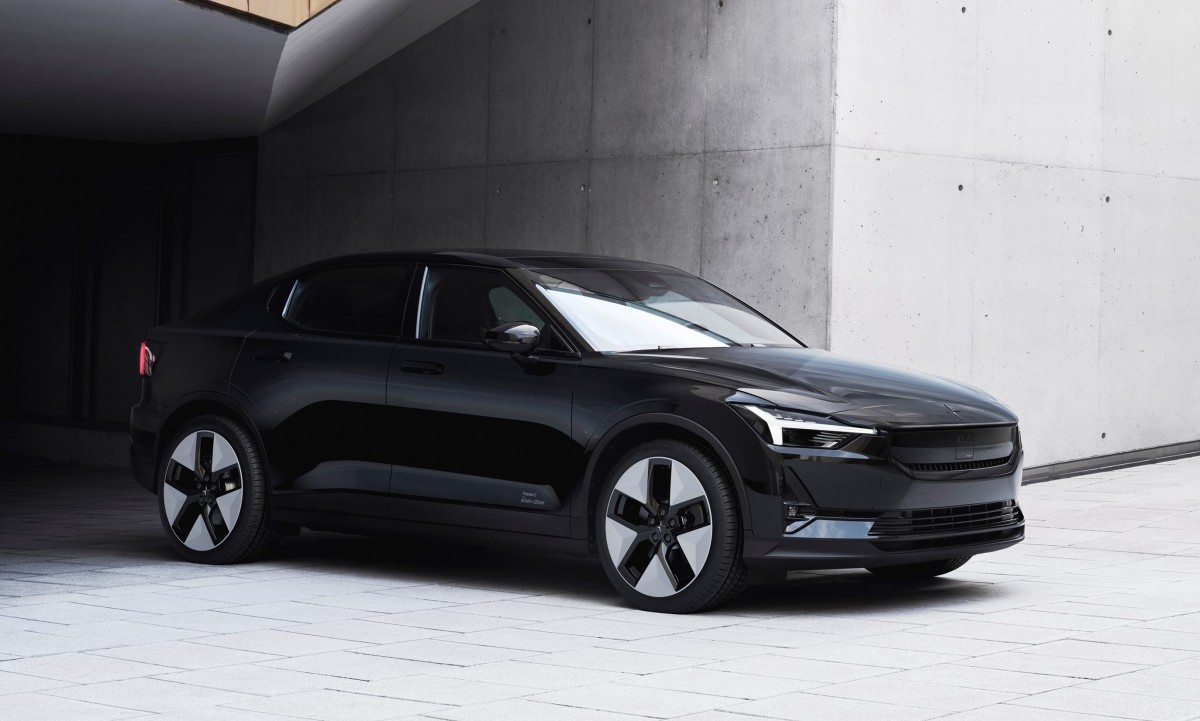 Even more fun will come courtesy of the new Performance trim that adds another 40kW of power for a total of 350kW. The resulting 4.2s sprint to 100 km/h is a serious achievement and this model will surely gain its own fanbase. The good news is that the Performance option is a software solution which means quick and easy OTA update after paying for it without any mechanical intervention required.
The batteries are new as well and come from two suppliers – LG Chem and CATL. LG supplies the smaller 69kWh pack and CATL provides the larger 82kWh one. The highest range is achieved by the single-motor Polestar 2 Long Range and it's a whopper – 635 km WLTP. The EPA rating is 300 miles with the real-life range probably much closer to that.
There are quite interesting differences between the European and US models, which we've summed up in the table below:
Model

Standard Range Single Motor

Long Range Single Motor

Long Range Dual Motor

Long Range Dual Motor Performance Pack




US availability

No


…
Click Here to Read the Full Original Article at ArenaEV.com – Latest articles…