Prime Minister Justin Trudeau says Canadians don't want to "plunge" into an election this year — and he believes his governance deal with the NDP is going "extremely well."
As long as the agreement stays focused on delivering results, Trudeau said the Liberals and the NDP are "going to continue to be able to govern together."
Trudeau is currently gathering with his cabinet in Hamilton, Ont., for a three-day retreat ahead of Parliament's return.
Under a confidence and supply deal reached between the two parties last March, the NDP agreed to support the Liberal Party's minority government on key votes in the House of Commons to avoid triggering an election before 2025.
In exchange, the Liberals promised to make progress on NDP priorities.
"The reason we came together was because of a recognition that here's an opportunity to demonstrate that progressive governments can really deliver for Canadians," Trudeau said, speaking during an interview with Rick Zamperin, host of 900 CHML's Good Morning Hamilton, that aired Tuesday morning.
"It is going extremely well."
The radio program is part of the Corus Entertainment network, which is the parent company of Global News.
However, NDP Leader Jagmeet Singh has said he's willing to pull his support from the deal if Trudeau doesn't deliver on key issues. One of those issues, the NDP has repeatedly said, is pharmacare.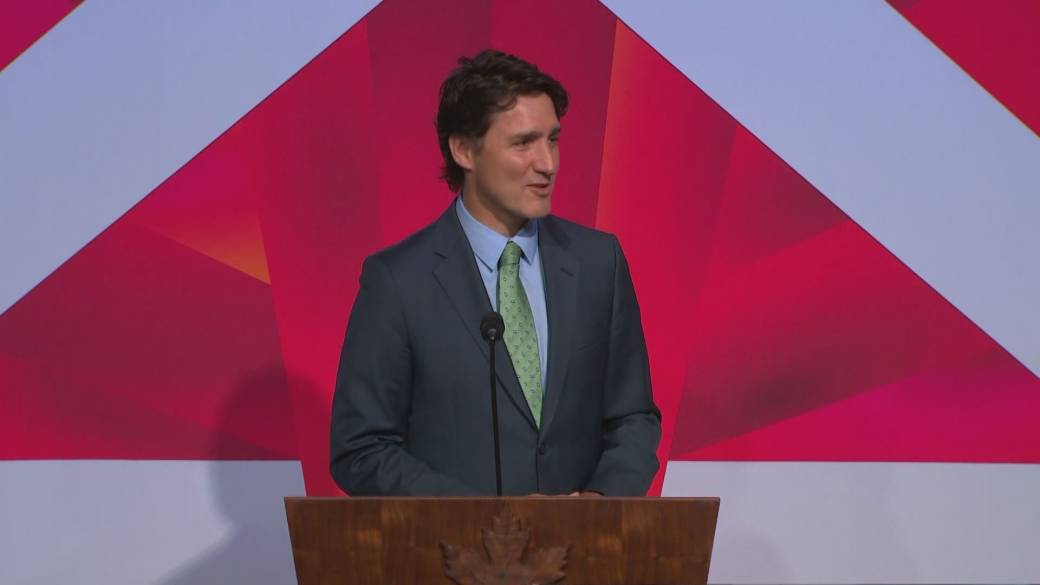 Looking ahead to Liberal cabinet retreat
When pressed about the government's progress on the file, however, Trudeau would not provide any specifics.
"We're going to continue to make sure we're bringing down the cost of drugs for Canadians," he said.
Pharmacare was also left out of the Liberal's 2022 budget, though Singh said at the time that this wasn't a surprise.
"The deadline is for next year, to table the … Canada Pharmacare Act, one of the key steps forward in terms of a framework to implement a national universal pharmacare…
Click Here to Read the Full Original Article at : Politics…