House Oversight Republicans are demanding information from the art dealer representing Hunter Biden related to the anonymous art purchasers of Biden's art at a ritzy New York City art gallery. 
Chairman James Comer, R-Ky., on Wednesday sent a letter to art dealer Georges Bergès, who owns the Georges Bergès Gallery in SoHo, Manhattan, demanding that Bergès turn over all communications between his gallery and the White House related to a reported deal to withhold all records of the prices and final buyers for Biden's art. 
"The Committee on Oversight and Accountability is investigating President Joe Biden and his family's foreign and domestic influence peddling schemes," Comer wrote. "For over a decade, the Biden family has profited from Joe Biden's positions as a public official. Your arrangement with Hunter Biden raises serious ethics concerns and calls into question whether the Biden family is again selling access and influence. Despite being a novice artist, Hunter Biden received exorbitant amounts of money selling his artwork, the buyers' identities remain unknown, and you appear to be the sole record keeper of these lucrative transactions."
House Republicans previously sought information on Hunter Biden's art deals in the last Congress, but their requests to Bergès went unanswered. 
WHITE HOUSE SHEDS NO NEW LIGHT ON BIDEN DOCS SCANDAL IN FIRST RESPONSE TO OVERSIGHT REPUBLICANS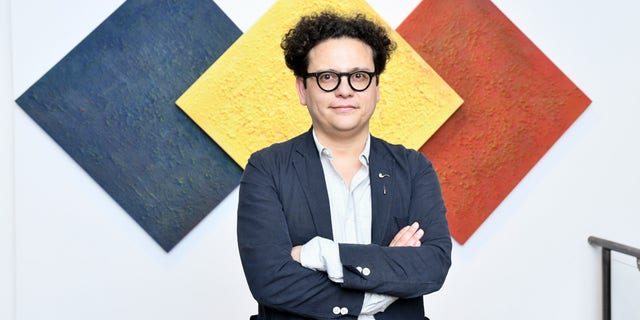 REP. JAMES COMER: AMERICANS DESERVE TO KNOW FULL STORY BEHIND HUNTER BIDEN'S OVERPRICED ART
The gallery previously told Fox News Digital in December that the prices at a public exhibition where Biden was seen with his art go between $65,000 and $200,000, depending on the piece and the exhibition.
Hunter Biden's art debuted last year in the SoHo gallery.
The president's son is the subject of a congressional ethics probe into his international business dealings, based on allegations that Hunter Biden used his father's positions in government to leverage business deals that profited the Biden family. 
"You have advertised that…
Click Here to Read the Full Original Article at FOX News : Politics…