Seven out of 10 voters in New Hampshire who are aware of President Biden's classified documents controversy say they think the president acted inappropriately, according to a new poll in the crucial northeaster general election swing state of New Hampshire.
Only 12% of those questioned in the University of New Hampshire Survey Center poll said that Biden acted appropriately, with 18% unsure.
The survey was conducted Jan. 19-23, both before and after FBI agents found a third stash of misplaced classified documents inside Biden's Wilmington, Delaware home. Since the initial disclosure by the president's attorneys on Jan. 12, four batches of improperly stored classified documents have been reported in total, including one uncovered in the Washington offices of the Penn Biden Center in November, shortly ahead of the midterm elections.
Last Friday's DOJ search in Wilmington resulted in the confiscation of six items with classification markings. While the previous batches of classified documents were dated to Biden's time as vice president, this fourth batch came from his time in the Senate.
WHITE HOUSE REQUESTED SEARCH OF BIDEN HOME THAT FOUND LATEST BATCH OF CLASSIFIED DOCUMENTS
Though Biden has emphasized that "there's no there there," and has cooperated with federal investigators, the controversy has become a political liability as the president prepares to launch an expected 2024 re-election campaign, and it weakens his case that he's brought back professionalism to the White House after the unconventional and combustible tenure of his predecessor, former President Trump.
Attorney General Merrick Garland has appointed a special counsel to investigate any potential wrongdoing by the president. A separate special counsel investigation is already underway into the scores of classified documents discovered last year at Trump's Mar-a-Lago club in Palm Beach, Florida.
KURTZ: ARE BIDEN, TRUMP, CLASSIFIED DOCUMENTS CONTROVERSIES PARTISAN HYPE?
According to the poll, 35% of New Hampshire voters questioned said that Biden's handling of classified documents is somewhat or much worse that Trump's situation. Nearly one in five said both cases were equally problematic, while 45% said that Trump's case was more egregious.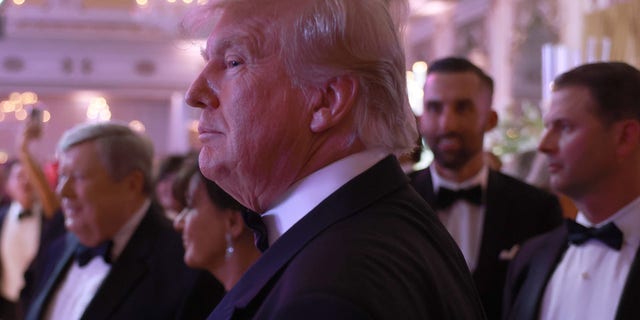 Click Here to Read the Full Original Article at FOX News : Politics…