Toyota made tons of yen selling various members of the LiteAce/TownAce van family in Japan, starting in the early 1970s, and sales of the an Americanized version of the MasterAce Surf began here in the 1984 model year (just in time to compete with Chrysler's then-new minivans). Because Toyota was already selling the Hilux pickup truck as the Toyota Truck, it made sense to call the MasterAce the Toyota Van, and that's what we've got for today's Junkyard Gem: a first-year Van LE with just about every possible factory option, found in a self-service yard just south of Denver.
Actually, this van was marketed as the "Van Wagon" at first, but Volkswagen of America's lawyers felt that this sounded litigiously close to the name of their small van. This one is a top-trim-level LE, which listed at $10,498 (about $30,671 in 2022 dollars).
Of course, that price was before you started adding extras. This dual-sunroof setup, for example, which cost 800 bucks ($2,337 now) and was available only on the Van LE.
The alloy wheels cost $345 ($1,008 today).
You got power door locks as standard equipment on the Van LE, but the power windows cost $175 extra ($511 in 2022 dollars).
The real Toyota Van high-rollers got this option: an ice maker just forward of the center console!
I'd heard of this option but had never seen one in person until I found this van. To get it, the buyer of a new Toyota Van LE had to check the box for the dual air conditioning option, which added a staggering $1,400 to the out-the-door price. That's around $4,090 after inflation!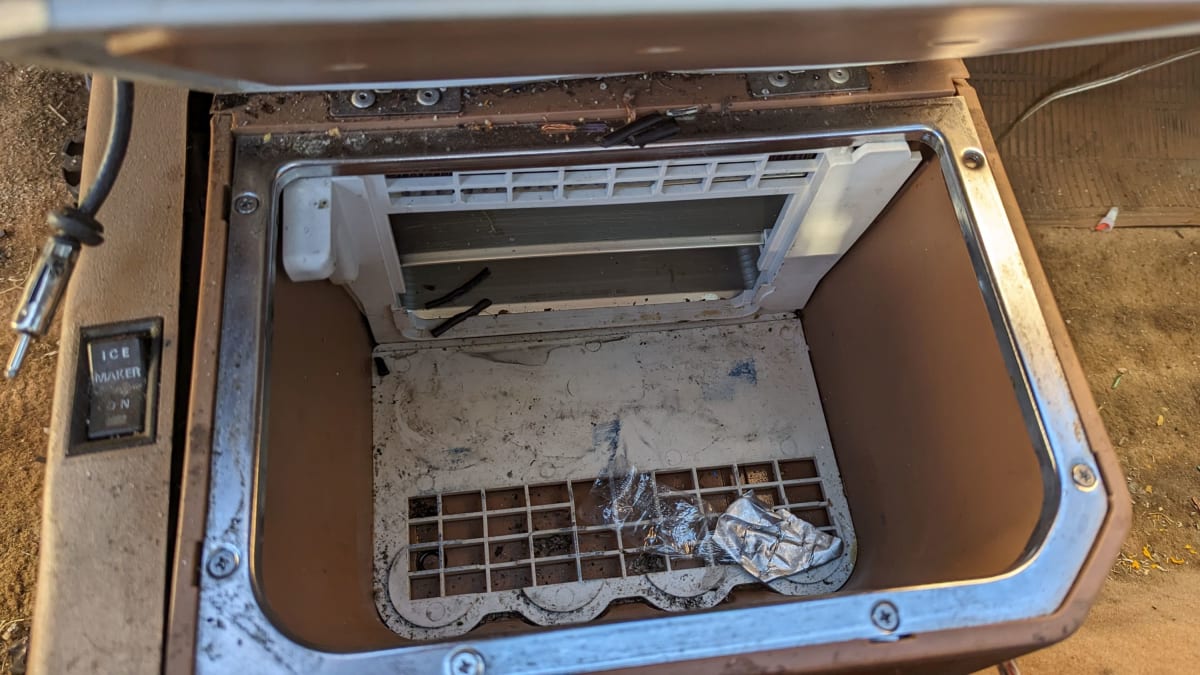 This one looks pretty icky inside, and I'll bet it stopped working many years ago. Still, maybe some Toyota Van owner will buy it and get it back into action.
Strangely, the original buyer of this van didn't want the optional automatic transmission, instead getting the base five-speed manual.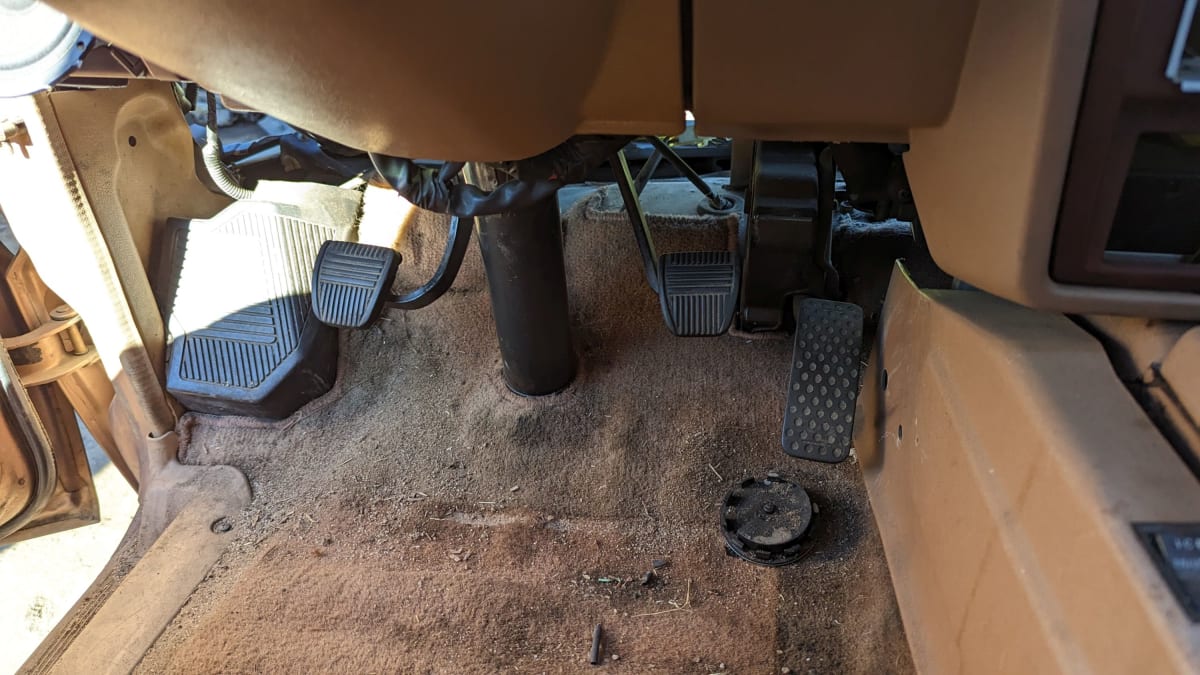 Chrysler minivans had manual transmissions available all the way into the middle 1990s, but few were so equipped. I find plenty of Toyota Vans with three pedals during my junkyard travels, so we can assume that more American Toyota Van owners disliked automatics than American drivers in general back in the 1980s.
Just as with its American-market successor, the Previa, the Van's engine lived beneath the front seats.
This one didn't rack up many miles by Van standards. Generally, they'll have more than 200,000 (and often better than 300,000) miles on the odometer by the time they arrive in a…
Click Here to Read the Full Original Article at Autoblog…