The top Democrat on the House Oversight Committee, Rep. Jamie Raskin, D-Md., on Tuesday sent a letter to U.S. Secret Service Director Kimberly A. Cheatle requesting information on who had access to the homes of former President Donald Trump and former Vice President Mike Pence in the wake of the discovery of classified documents at their personal residences. 
The request from the ranking member mirrors a request from Oversight Committee Chairman James Comer, R-Ky., who asked the Secret Service for logs of visitors to President Biden's Wilmington residence after numerous classified documents were discovered there improperly stored. 
COMER SOUNDS ALARM ON BIDEN'S MISHANDLING OF CLASSIFIED DOCUMENTS: 'NOTHING' HE'S DONE IS 'NORMAL'
"Just last week, news reports revealed that attorneys for former Vice President Pence discovered approximately a dozen documents with classified markings at his home in Carmel, Indiana," Raskin said in a statement. 
"Given that the U.S. Secret Service provided protection for Mr. Trump and Mr. Pence during the time they stored classified materials at their respective residences, the Committee is seeking information from your agency regarding who had access to former President Trump's Mar-a-Lago Club and former Vice President Pence's personal residence since leaving office," wrote ranking member Raskin.
WHAT WE KNOW SO FAR: TIMELINE OF BIDEN'S CLASSIFIED DOCUMENTS DEBACLE
Raskin noted that the Oversight Committee holds primary jurisdiction over the Presidential Records Act, and that Oversight Committee Democrats have been investigating Trump's mishandling of presidential records and classified records for more than a year. 
CLICK HERE TO GET THE FOX NEWS APP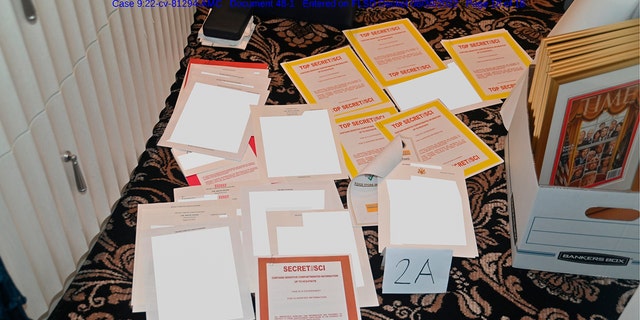 WHITE HOUSE SAYS IT'S BEING 'TRANSPARENT' ABOUT CLASSIFIED DOCUMENTS DESPITE KEEPING UNDER WRAPS FOR MONTHS
In the letter, Raskin asks for all…
Click Here to Read the Full Original Article at FOX News : Politics…