Cadillac built Eldorados from the 1953 through 2002 model years, with the model becoming a huge personal luxury coupe equipped with front-wheel-drive starting with the 1967 models. Of all those front-drive/two-door Eldos, the biggest and most opulent were the 1971-1978 cars; the most powerful of that bunch were the 1971 and 1972 models. Here's one of those magnificent, outrageous machines, found in a Denver-area self-service boneyard recently.
The pinnacle for Eldorado engine power was attained in the 1970 model year, when the 8.2-liter (500-cubic-inch) Cadillac V8 was rated at 400 horsepower and 550 pound-feet of torque. The primitive tires of that era never stood a chance! The 500's compression ratio dropped from 10:1 to 8.5:1 for 1971 (so it would run well on unleaded gasoline), dropping the horsepower down to 365 and the torque to 535 pound-feet.
Keep in mind that those are gross power ratings, not the net numbers we use today. Starting with the 1972 model year, the State of California mandated that vehicles sold there had to be assigned net power ratings for their engines, and the automotive industry went ahead and switched to net ratings for the whole country that year.
For the 1972 model year, the same engine that was advertised with 365 gross horses the year before now had just 235 net horses, with the torque number dropping to 385 pound-feet. The Eldorado got slightly slower for 1972, but only because it put on more than 200 pounds of bulk. The 500/8.2 engine stayed in production through 1976, with horsepower dropping — because of emissions requirements — to 210 and then 190 before the end.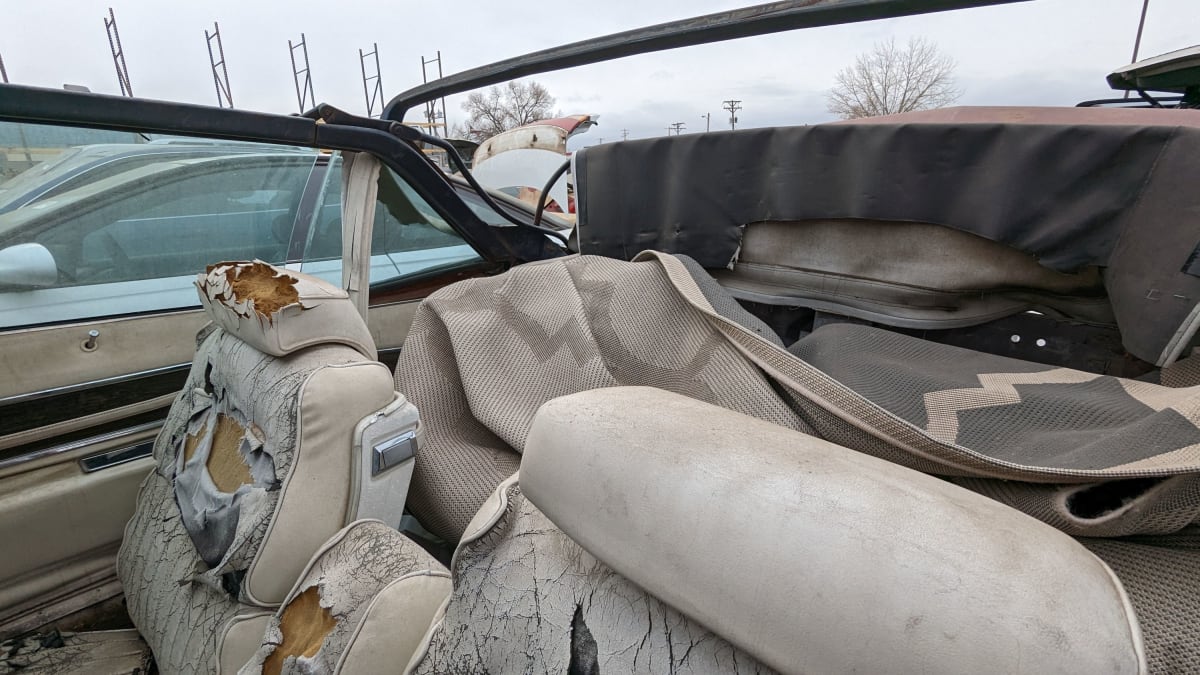 The convertible version of this generation of Eldorado stayed in production through 1976, when "the last of the convertibles" (it wasn't) marked the end of an era of open-roof driving (it didn't).
This car has a solid body without significant rust, but it sat outside in the harsh High Plains climate for many years and the interior was absolutely destroyed as a result.
Someone tried to sell it, maybe back during the Reagan Administration, but found no takers.
The five-digit odometer shows just over 60,000 miles, which may be accurate.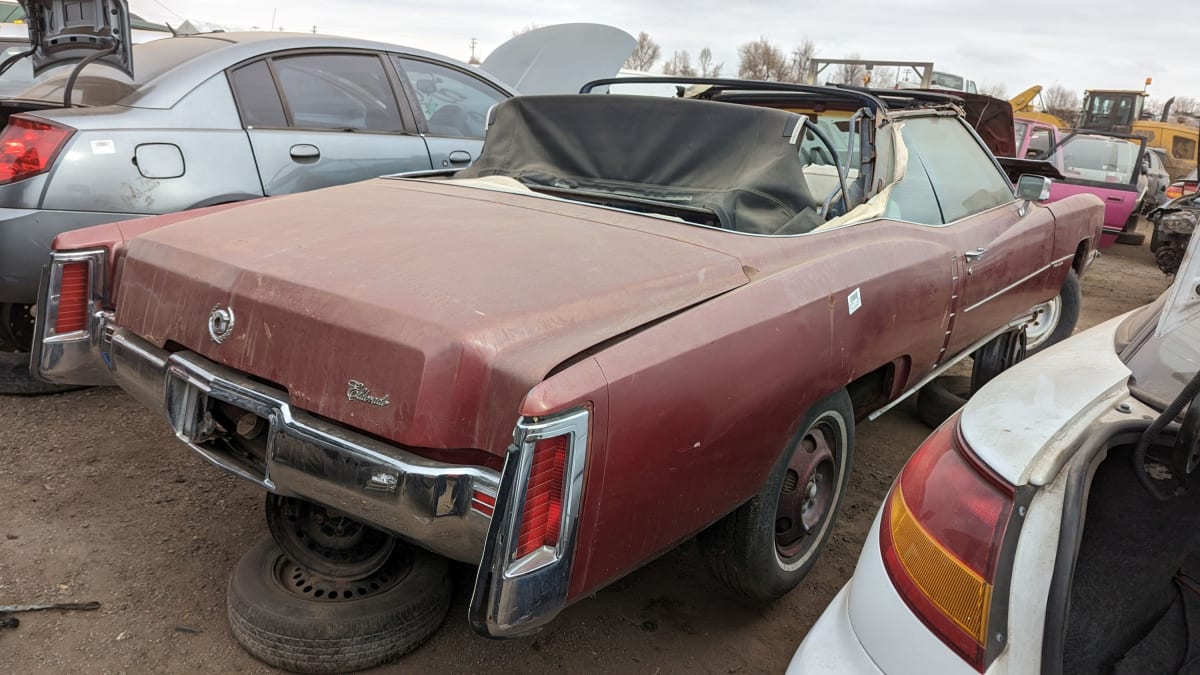 The MSRP on this car was $7,681, or about $55,640 in 2022 dollars. That comes to about $11.20 in inflation-adjusted dollars per pound of car, which makes the $16.89/pound cost of a new high-end Escalade a much worse deal for those who buy their Cadillacs by the pound.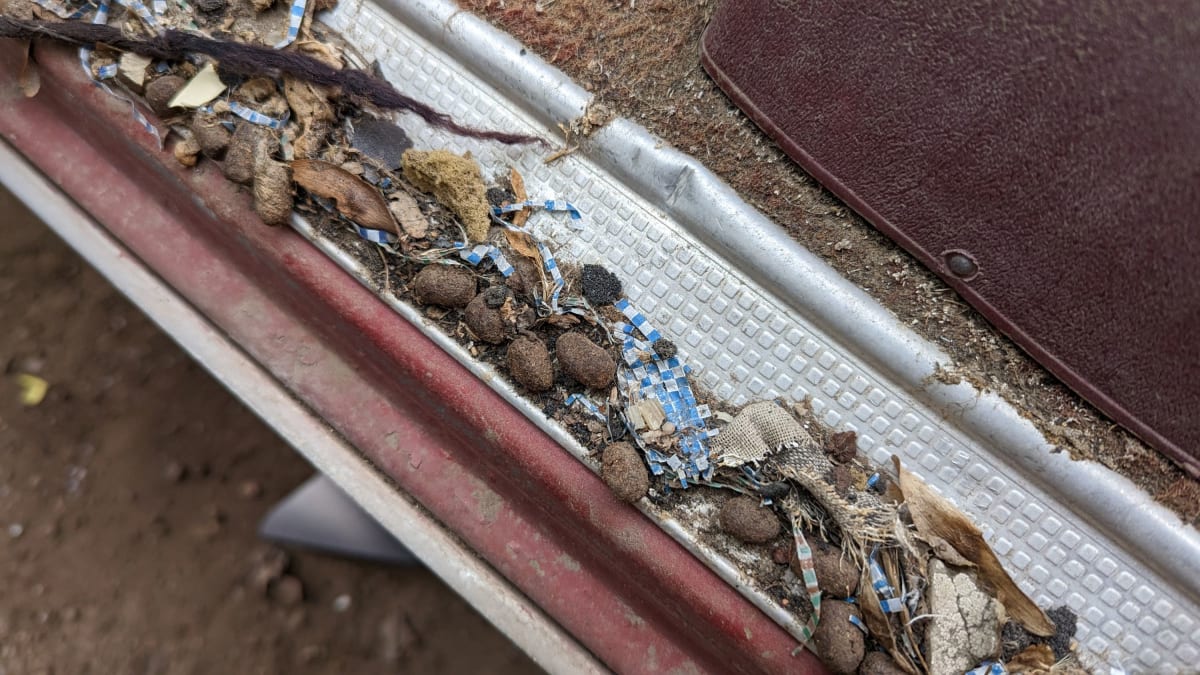 There's a lot of…
Click Here to Read the Full Original Article at Autoblog…