Immigration and Customs Enforcement (ICE) announced Friday that it has arrested 220 illegal immigrants in a nine-day enforcement operation with criminal convictions that include rape and murder. 
ICE said its Enforcement and Removal Operations (ERO) had apprehended 220 "removable noncitizens" with convictions including domestic violence, sexual abuse, burglary, gun crimes, drug trafficking and driving under the influence. The arrests took place between March 4 and March 13.
Those arrested included a 64-year-old Mexican national convicted last year of sexual abuse of a victim under 13, a 37-year-old Mexican with a conviction for attempted murder, and a 65-year-old Mexican with convictions for second-degree murder and assault with a deadly weapon. Also arrested was a 49-year-old Mexican with convictions for battery and felony rape of spouse by force/fear.
Other illegal immigrants arrested included a 20-year-old Cuban with a conviction last year for second-degree murder, a 33-year-old Nicaraguan with a conviction of armed burglary, a 50-year-old El Salvadoran convicted of sexual abuse and sexual contact with a child under 11, and a 44-year-old Mexican convicted of sex crimes with a child under 11.
ICE DEPORTATIONS OF ILLEGAL IMMIGRANT CRIMINALS DROPPING SHARPLY UNDER BIDEN
ICE said the operation shows how the agency is focused "on smart, effective immigration enforcement that protects the homeland through the arrest and removal of those who undermine the safety of our communities and integrity of federal immigration law." 
"Our teams weigh various factors during targeting and apprehension to ensure we are enforcing U.S. immigration laws humanely, effectively, and with the utmost professionalism," ERO Executive Associate Director Corey Price said in a statement.
ICE DEPORTATIONS REMAINED WELL BELOW TRUMP-ERA LEVELS IN FY 2022, AMID HISTORIC BORDER CRISIS
ICE's ERO arrested 46,396 illegal immigrants with criminal histories last year. The agency said that those included 198,498 associated charges and convictions.
However, ICE's footprint has been reduced under the Biden administration. The administration, after failing to put a moratorium on deportations, narrowed ICE priorities to recent border crossers, national security threats and public safety threats. Those guidelines have now been blocked by a federal judge.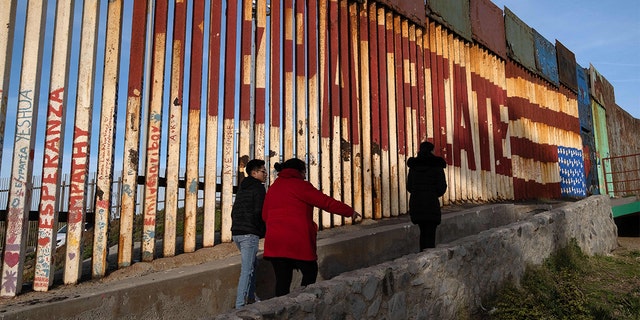 Click Here to Read the Full Original Article at FOX News : Politics…