Kasey Russell started working at 13 to help his mom pay the bills.
He followed her from one restaurant job in Tahlequah to the next. As an adult, he provided for her after her bad back and shoulder made it difficult for her to work.
Then one summer day in 2016, he didn't arrive to pick her up as planned.
Annetta Russell knew something had happened to her 29-year-old son.
She kept hitting walls when she turned to police for help. Her son had been traveling throughout eastern Oklahoma. Every police agency pointed her somewhere else.
"I felt like they just brushed him under the rug," she said.
'Whose child is next?'Missing, slain Native people need officials to do more, families say
A search team finally found her son's remains in June, less than a quarter mile from where he was last seen.
Lawmakers are considering a statewide system to alert the public when Oklahoma adults like Kasey Russell go missing under suspicious circumstances. Police agencies already can sound similar alarms for missing children and older people.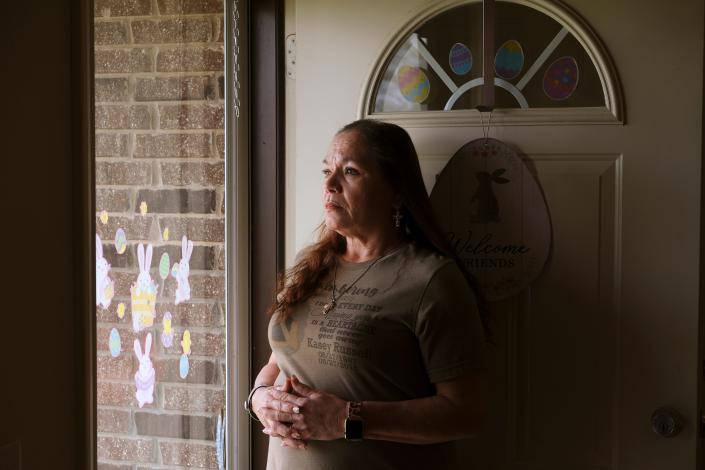 Past attempts to create an adult alert system have faced pushback, including that it could be overused. But supporters see the alerts as a vital way to protect adult victims in a state where domestic violence kills two people every week on average. Native Americans are killed in domestic violence incidents at disproportionately high rates.
Domestic violence in Indian CountryTribal courts now have more power over non-Native defendants. Here's what to know
A prompt alert system could save lives, said Brenda Golden, an Okmulgee attorney and victims' rights advocate who helped draft the proposed law. She is Muscogee.
Russell and his mother are Cherokee. The last time they spoke, he told her he was upset over an argument with his girlfriend and another man. No…
Click Here to Read the Full Original Article at Yahoo News – Latest News & Headlines…