The collapse of Silicon Valley Bank and the ensuing fallout impacting financial institutions in the United States and Europe this week is adding to the sense of a looming economic "precipice," experts say.
Although they don't see any signs of trouble for Canada's banking system so far, they add Canadians will still likely feel the sting of the broader crisis on top of existing stressors like inflation and high interest rates, along with the rising cost of food and gas.
"I think there's just a sense that we're getting close to this precipice where something is going to break," Kevin Page, president and CEO of the Institute of Fiscal Studies and Democracy and a former parliamentary budget officer, told Mercedes Stephenson on The West Block Sunday.
That could mean a recession or at least a "significant economic slowdown," he added, though it remains to be seen if it will be a softer landing than what was seen during the 2008 financial crisis.
"I think this is a global issue," Page said. "One way or another, I think we will feel it."
The past week saw dramatic market turmoil after midsize U.S. lenders Silicon Valley Bank and Signature Bank imploded, with assurances from world leaders and policymakers that the global banking system is safe failing to calm fears about broader troubles in the sector.
Major U.S. banks had to swoop in with a US$30 billion lifeline for smaller lender First Republic, while all banks in the country sought a record US$153 billion in combined emergency liquidity from the Federal Reserve in recent days.
In Europe, Credit Suisse was forced to tap US$54 billion in Swiss central bank funding to shore up its own plunging stock price, becoming the largest bank ensnared in the crisis.
Both the Credit Suisse and First Republic interventions did little to help, with both stocks continuing to tumble into the weekend.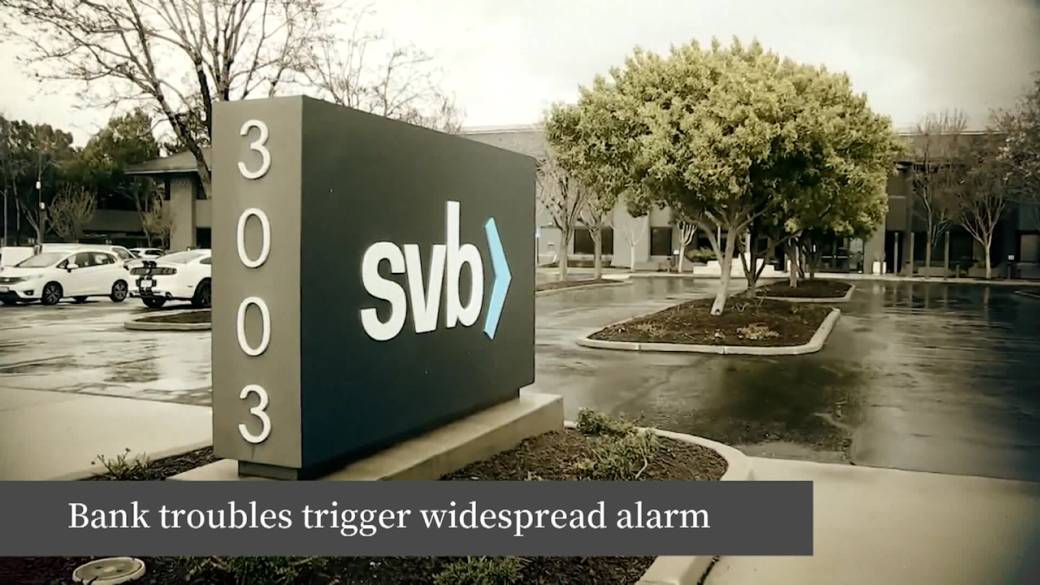 SVB collapse: What other US banks are at risk of failing?
Lisa Raitt, a former Conservative MP and transport minister who now serves as vice-chair of global investment banking at CIBC, told Stephenson Canada's banking system is more diversified in its holdings than SVB…
Click Here to Read the Full Original Article at : Politics…