The Texas cyclist at the heart of an alleged love triangle murder that left another pro rider dead and his girlfriend confined to an Austin jail cell had "a feminist conviction" that women should arm themselves to protect their freedom, according to a new report.
Colin Strickland, a 36-year-old gravel cycling star, went out for dinner and a swim with 25-year-old rising star Anna Moriah "Mo" Wilson on May 11, 2022.
Police would find her later that evening gunned down in a friend's apartment, where she was staying while visiting.
Strickland, who allegedly believed "every woman should own a gun," may have completely failed in his efforts to conceal his rendezvous with Wilson by changing her name in his phone and wound up "traumatized" by the suspect killer's sexual behavior on the night of the crime, according to the report.
KAITLIN ARMSTRONG: DETECTIVE ADMITS CYCLIST SHOOTING SUSPECT WAS ALLOWED TO LEAVE COUNTRY AFTER INTERROGATION
Strickland's live-in girlfriend and business partner, Kaitlin Armstrong, was arrested on first-degree murder charges after a 43-day manhunt that ended with her capture in Costa Rica, where she was allegedly hiding out under a false identity with an altered appearance.
The new details emerged in an Outside magazine article published this week, written by a cyclist journalist who noted he is friends with Strickland. 
Wilson, who lived in California, was visiting Texas ahead of a race. She went out with Strickland for a swim at the Deep Eddy pool, and then they went to a burger joint across the street, according to authorities.
TEXAS CYCLIST SLAYING SUSPECT KAITLIN ARMSTRONG: 'BIASED PUBLICITY' MAKES FAIR TRIAL 'VIRTUALLY' IMPOSSIBLE: LAWYER
Strickland dropped her off at a friend's apartment around 8:36 p.m., then left, according to court documents.
Just a moment later, police allege, Armstrong's SUV was spotted on camera near the house, and investigators have said bullets found at the crime scene matched her gun, which Strickland bought her months earlier.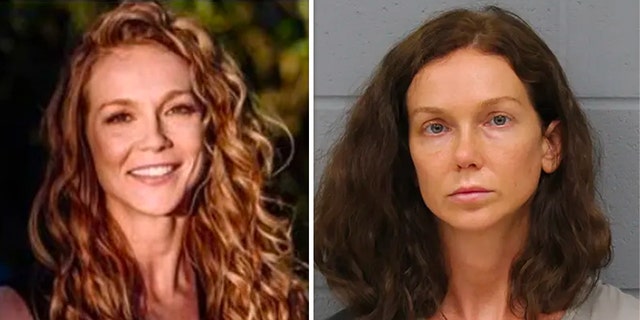 Shortly after 9:21 p.m., Armstrong returned home, alone, in a Jeep police said she sold days later before departing from…
Click Here to Read the Full Original Article at FOX News : U.S.…